There are many villages overlooking Lake Garda, but some are particularly beautiful and interesting to visit.
1. MALCESINE
A charming village overlooking Lake Garda, the most northerly on the Verona side of the lake.
With its small harbor, small squares, and always bustling alleys, Malcesine possesses an irresistible charm.
You can take wonderful walks and hikes inland and take the cable car up to Monte Baldo.
2. LIMONE SUL GARDA
Limone sul Garda is a small village on the Brescian shore among rocks overlooking Lake Garda, known as the most northerly citrus-growing place in the world.
3. GARDONE RIVIERA
Gardone is one of the most beautiful villages on Lake Garda because of the elegance of its palaces and period villas, its views and its atmosphere.
It holds wonderful architectural and natural treasures, such as the Vittoriale degli Italiani and the Heller Garden.
4. SIRMIONE
Sirmione is one of Lake Garda's best-known and most-visited resorts on the southern shore of the lake, from the Scaliger Castle to Catullus's caves, the village is a maze of streets, gardens and unique views of the lake.
At the gates of the village, one is immediately thrown into a romantic and mysterious setting.
5. SALÒ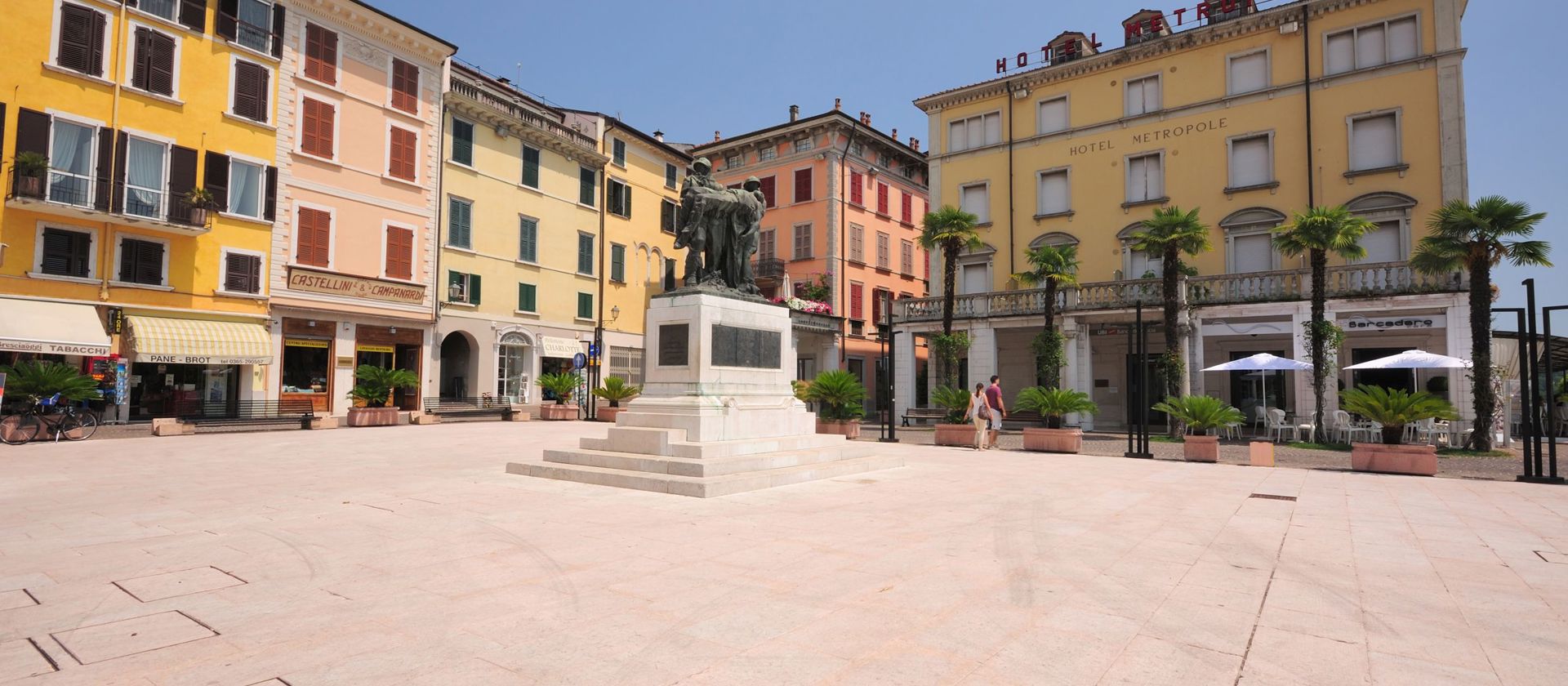 Salò is located on the western shore of Lake Garda.
The village is a maze of streets, alleys and small squares with elegant residences, palaces of great historical and artistic value.
Salò's lakeside is developed along the entire gulf and offers promenades in a beautiful walking area between the lake, shop windows, cafes, ice cream shops, and typical locales.